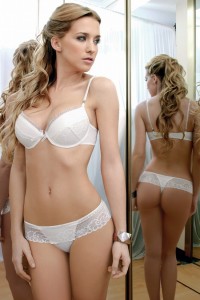 Date ideas that are unforgettable are those that crack the routine; if you want a date to be exceptional and remarkable, get out of your comfort zone and make a move that you have never done before.
Drive to the beach and fly kites. When you simply want to have fun, fly kites. Seriously, it is one of the most stress-free activities you could do.
There is nothing like running around, soaking in the sun, and feeling like kids again.
Another brilliant date idea is to watch a meteor shower. Check if there's an imminent meteor shower; there are sites that give such information. Then, drive to the least polluted and lighted location. The beach or perhaps a lakeside spot are good choices.
There is something about viewing a meteor shower that just makes it so romantic; plus, never forget to make a wish while you're at it.
Give your partner a lesson. Surely there is a thing that you are both great at and obsessed with; why not spare a day teaching your partner a hobby you like?
Whether it is a sport like football or a hobby such as dancing, it will be always fun sharing the things you love with your partner. You can never tell, your partner may begin taking interest on your desired activity then. That is one more thing that you would be doing together.
Think of things that your partner had always wanted to do, but never had the time or maybe courage to do it. Has your partner mentioned how much they like to go bungee jumping or cliff diving? Surprise them and conduct the activity together. Certainly, that would make a remarkably memorable date.
If you're not comfortable in stepping out of your comfort zone yet, take things slowly. Go out on your casual dates but give them a twist; instead of going to the movies, watch a play at the theater otherwise.
Go out for dinner, but instead of opting for one place, go restaurant-hopping; eat the appetizer at 1 restaurant, and get the main course at another. Keep in mind that great date ideas do not need to be always exciting; you just need to make sure that you and your partner are having a outstanding time.

Comments
comments