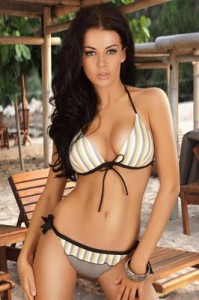 Going on a first date is very exhilarating, but you need to treat it with deference. This could be the beginning of a lovely friendship, and you don't want to ruin it by diving in with both feet.
Tread carefully, take it leisurely, and give it time to grow at its own stride.
For a first date, you want to do something that you will both enjoy, and will give you a chance to chat and get to know each other. Don't go to the theater, because you'll just sit in silence all evening!
You also need to find something to do that won't intimidate the other person. Don't take your new date to meet your Mom and Dad on the first date – they'll run a mile!
Here are some great first date ideas to get you thinking. Once you start looking in the local paper and really thinking about what the other person likes, I'm sure you'll come up with loads of ideas of your own.
PICNIC
Take a picnic to a local beauty spot. Choose somewhere where there aren't too many people, but don't take a girl out into the middle of nowhere, as she could mistake your intentions! Take a selection of finger foods that you can feed each other.
ZOO
As long as you don't have a moral objection to zoos, these are great places to wander around as there are things to look at to overcome any silences, and lots of things to talk about. Always buy food so you can feed the animals together.
COLLECTORS FAIR
If you are both interested in something like collecting model cars, or action figures, then go to a trade fair together – you'll never be short of conversation topics!

Comments
comments